Water Works Festival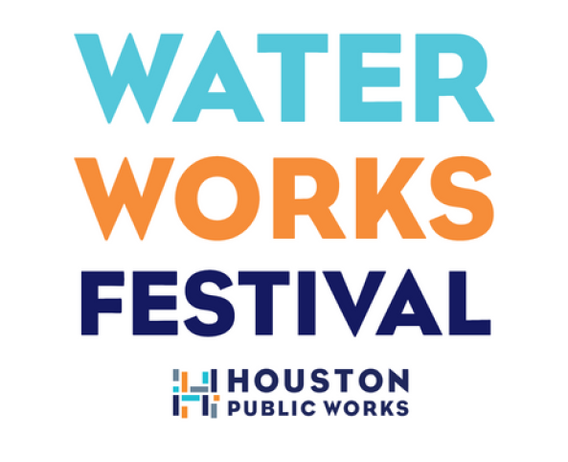 The Waterworks Festival is an annual event hosted by Houston Public Works focused on providing the public an opportunity to experience first-hand the importance of the earth's most valuable resource – water.
Each year the festival has booths featuring water educators, sponsors, City programs, and private exhibitors to provide educational, fun, hands-on activities. The festival teaches attendees about the City's drinking water supply and treatment system, wastewater treatment system, sanitary sewer overflow prevention program, and water conservation and efficiency initiatives. Visitors have the opportunity to see how the City unclogs grease from sewer line with vactor trucks, learn how to interpret GIS maps, discuss with engineers the various methods in the treatment and distribution of water and wastewater, and much more. The festival is free and open to all ages.
Thank you to our 2022 Water Works Festival Sponsors
If you are interested in being a sponsor or exhibitor for the 2023 Waterworks Festival, please contact [email protected]
Check back soon for 2023 Exhibitor and Sponsorship Opportunities.